Class Action Bank Fee Lawsuits
Sixty-eight percent of American households had a bank account (checking or savings account) in 2015 according to a study conducted by the Federal Deposit Insurance Corporation (FDIC)—the governmental corporation responsible for insuring deposits and examining and supervising financial institutions among other tasks.
Banks and credit unions offer a variety of checking account products to their customers. In addition to the basic checking account, customers can add online banking, bill payment, debit cards, and overdraft protection services depending on the financial institution. With so many ways to spend and deposit money, it's no surprise that many consumers wind up with bank accounts in a negative balance or overdraft situation. Banks earn revenue from overdraft account fees. This income often serves as an incentive for banks to engage in deceptive practices.
Holding Banks Accountable for Improper Overdraft Fees
Cohen & Malad, LLP class action attorneys have been busy responding to consumer complaints about improperly charged overdraft and insufficient funds fees. After a thorough investigation, our attorneys found that many of these banks and credit unions did illegally charge fees to checking account customers and brought suit against these financial institutions to return monies back to these consumers.
Our investigations uncovered that banks and credit unions alike, regardless of size, repeatedly charged consumers overdraft or insufficient funds fees for transactions even though funds were available. Our team is proud to have litigated claims across the United States and has returned over $100 million to well over one million financial institution consumers. If you have been charged an overdraft of insufficient funds fees that you believe are improper, contact us. Our attorneys can review your information and advise you of your legal rights.
Meet our Bank Litigation Fee Team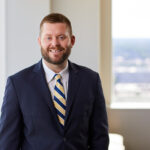 ---
Consumers want answers about bank fees
Our attorneys have discovered many common questions from consumers like you when it comes to bank fees. Here are a few of those questions.
Q. Is it illegal for a bank to reorder transactions?
A. Banks and credit unions have faced lawsuits over the past several years for the way debits are presented and processed in customer accounts. In some cases, these financial institutions ordered charges from highest to lowest amount, rather than in the order the customer made them, as a way to maximize insufficient fee charges and drive revenue. Many of these lawsuits were settled for millions of dollars and consumers recouped their losses.
Q. Can I sue a bank or credit union for overdraft fees?
A. In many cases our attorneys have successfully brought suit against banks and credit unions on behalf of consumers who were charged improper overdraft fees. If you think your bank or credit union has been charging you improperly, contact us.
Q. How much does it cost to bring a lawsuit against my bank for improper overdraft fees?
A. Our class action attorneys handle improper bank fee lawsuits on a contingency basis. This means we do not require any money up front and collect our fees from the settlement at the end of the lawsuit. If we are not successful in litigation you will not pay anything.
'Extended' Overdraft Fees
Some financial institutions charge multiple fees to consumers with checking accounts. One example is an 'extended' overdraft fee. These are fees the bank charges customers with negative account balances. These charges are assessed several days after the account has been overdrawn—usually between 7 to 10 days. Lawsuits have been filed against banks and credit unions that charge these fees and allege these additional fees amount to an interest charge. There are limits to how much a company can charge in interest and many of these fees exceed these limits.
Bank of America settled a class action lawsuit for $66 million for charging a $35 fee when an account is first overdrawn and another $35 when the account remained overdrawn for five days.
ATM balance inquiry fees
Many banks and credit unions charge customers fees for conducting transactions at ATMs that are outside of the financial institution's network– also known as foreign transaction fees. However, lawsuits have been filed against these financial institutions for charging fees to customers who perform a balance inquiry at foreign ATMs. These lawsuits allege that balance inquiries are not banking transactions and customers should not be charged for this activity. In some instances, customers were charged two fees in one visit to an ATM, one fee for a balance inquiry and one for a cash withdrawal.
Reordering of debits and credits
Lawsuits have been filed against financial institutions for posting debits and credits to consumer accounts in a way to maximize overdraft fees. Here's an example: A consumer has $500 in their checking account. They have 4 debits for $150, $200, $400, and $250. Instead of posting the debits in the order they are received, the bank posts the largest one first, thus creating an overdraft situation upon posting the next transaction. Had the bank posted the transactions in the order they were received the first two items would have cleared. By reordering the debits the bank is able to collect an additional overdraft fee.
Bank of America settled a class action lawsuit for $410 million for reordering customer transactions and charging overdraft fees. TD Bank paid over $62 million in a class action settlement for the same thing in 2010.
If you or someone you know has been charged fees by a bank on a checking account, contact us. Our class action attorneys would like to gather additional information about your transactions.